A Community Pharmacy Ready to Serve
What do you want in a pharmacy and medical equipment partner? You need a team of people committed to service and as invested in your health as you are. That's exactly what you'll find a Burke's Main Street Pharmacy.
Our team is full of certified professionals who are experts in their fields. We maintain the highest standards of care and accreditation so you never have to worry about the care you are receiving. Plus, our team is also just as passionate about giving back to our community as it is about helping you live a full, healthy life. Learn more about some of the services that we offer by clicking the button below.
Certified Professionals on Staff
Our staff members are experts in various pharmacy and medical equipment roles. See the team members we have below or contact us if you have any questions that we can help with.

Our team includes:
Certified Pharmacist & Pharmacy Technicians
Certified Medical Equipment Specialists
Ananda Professional Trained Staff Members
Certified Compression Garment Fitters
A Mastectomy Product Specialist
A Wig Specialist
Serving the Community
Our team members are not only experts dedicated to serving your needs, but are also committed to giving back to the Hilton Head Island and Bluffton communities:
David Burke
Chairperson of the Hilton Head Hospital Board of Governors, member of the Cardinal Health National Advisory Board and member of the Hilton Head/Bluffton Chamber of Commerce Board of Directors.
Tim Burke
Board member of Hargray Communications and a board member of Low Country Hospice.
Chris Keziah
Serves on the Events Committee for the South Carolina Medical Equipment Association (SCMESA).
Jessica Russo
Serves as Team Manager for Storm Soccer Academy.

Professional Memberships & Accreditation
Burke's Main Street Pharmacy is also part of a number of organizations, and has earned accreditations from highest authorities in medical equipment and healthcare: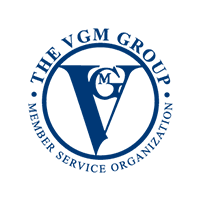 Member of The VGM Group, Inc., a nationwide member service organization serving hundreds of members across within the healthcare and home health industries
To learn more, or for any questions about Burke's Pharmacy and our products and services, don't hesitate to get in touch with us.